Features
Human Rights
A Family's Heartbreaking Account Of Airstrike Killing 9 Members In North-Central Nigeria
Ten months after the airstrike, Bello says he and his family are yet to get a word of condolence from the government or any form of compensation for their loss.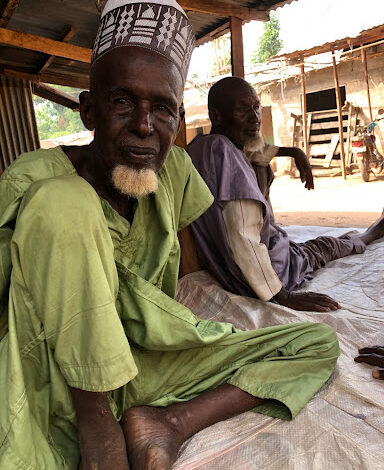 Alhaji Yahaya Bello, 89, has given up on justice for those he has lost. 
In January 2023, nine of his family members were killed during a Nigerian Air Force strike that led to the death of at least 40 people in Nasarawa, a North-central Nigeria state.
"I am tired of talking to journalists like you and justice has not been served. Not even a word of condolence came from the government," he told HumAngle in Fulfulde while his 55-year-old son, Isuhu, translated in Hausa. In that airstrike, Bello, who is the head of the family, lost five sons and four great-grandchildren.
Bello has two wives and 11 children. One of his sons, Hassan Bello, 57, a father of 12, narrated how his 13-year-old son, like some, narrowly survived the incident with injuries. Today, the boy has still not fully recovered. On the day they took him to the hospital from the scene of the airstrike, they never thought he would survive because of how badly he was hurt. Within the space of 10 months, he had three surgeries. He also had a fracture on his thigh, and this is what he battles with at the moment under the care of a bonesetter in Shendam, neighbouring Plateau State, also in North-central Nigeria.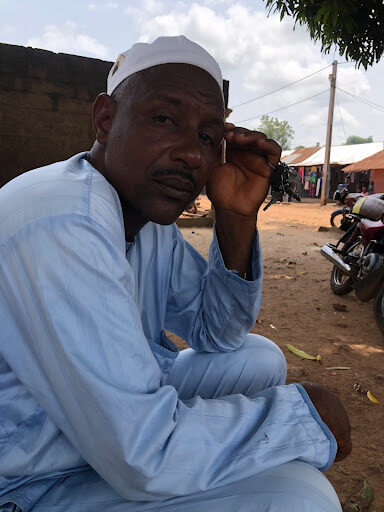 "What I can recall is that it was an unfortunate event that Allah tried us with. It's difficult to express. Whenever we think of it, we mourn this tragedy that befell us. We lost many of our relatives to this unfortunate event," Hassan said, adding that it brought incalculable loss to the entire family. "I lost my brothers, grandchildren, cows, the money paid to Benue state and what we spent in the hospital."
Dashed hopes
One of Bello's wives, Hajiya Maimuna,71, had only one living son, Abdulkarim. He left for Benue to pay the dues that the state imposed on their cattle after it accused them of violating the anti-grazing law.
Abdulkarim didn't come back home.
About 10 years back, Maimuna lost her eldest son in a clash between Fulani and Tiv in Benue State, also in North-central Nigeria. Immediately, after she confirmed her only surviving son was killed during an airstrike on herders in Akwanaja in Doma Local Government Area (LGA), her blood pressure went up.
Although the family said they received no word from the government, Governor Abdullahi Sule was quoted to have said they had sent "the army and police on condolence to the people, the deputy governor also went and met these people, our two major traditional rulers were there for the funeral prayers."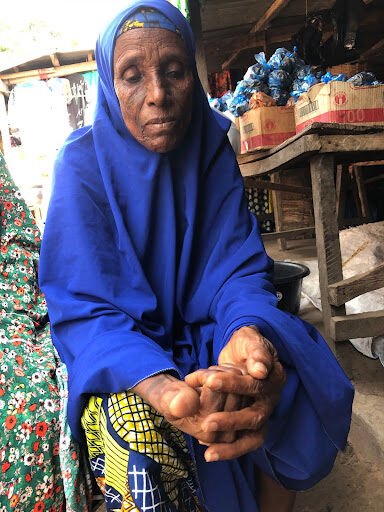 Another of Bello's wives, Hajiya Hassana, 69, has remained sick after losing three sons in the attack.
Like their husband, the women are reluctant to grant interviews again. "Sometimes even when sitting down alone or when someone condoles them about the tragic event, they start weeping," Isuhu told HumAngle.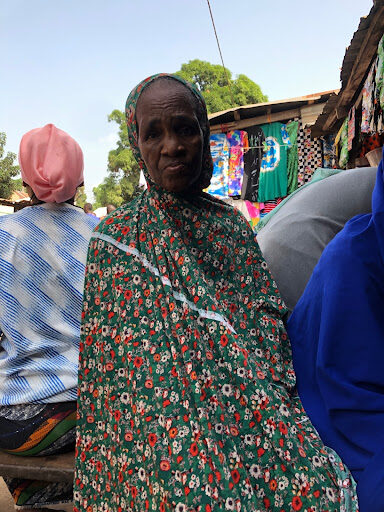 The Genesis
In May 2017, following the incessant clashes between farmers and herders in Benue State, the then governor of the state, Samuel Ortom, signed the Benue State Open Grazing Prohibition and Ranches Establishment Law otherwise known as the anti-open grazing law, which came into force in November that year.
Section 3 of the Law said it was promulgated for "preventing the destruction of crops, settlements and property by open rearing and grazing of livestock and preventing clashes between Nomadic livestock herders and crop farmers" and not for vendetta against any group of people.
At least six years after the law was passed, some herders in Rukubi, Nasarawa State, about 20 km from Benue, sent their cattle to graze. Authorities said the cows encroached on Benue territory. When HumAngle spoke to a group of pastoralists, they recalled how the state's Livestock Guard impounded at least 1,254 cows and charged them a sum of at least ₦29 million before they were released. According to them, the government said the cattle can only be transported in lorries, a development that forced herders to engage the services of commercial transporters.
"On Jan. 24, 2023, at around 5:30 p.m. while offloading the cattle in Akwanaja close to Rukubi, their home, a fighter jet came at a low latitude and dropped what residents described as an explosive on about 30 herders and 10 drivers that drove the lorries," Isuhu said.
The quest for justice
After the bombing, at least 27 died instantly and were buried in Doma cemetery, about 60 km away from the scene of the incident, caretaker of the graveyard, Malam Muhammadu Maikifi explained.
"We took them to Doma for burial to show the paramount traditional ruler, the Andoma of Doma, the damage that has been done to us," Hassan said, adding that the most devastating part of the incident for him was how it happened unprovoked. If it was during a crisis, he wouldn't have been shocked. But this was an unprovoked attack against innocent people, he stressed.
However, after months of silence by the Nigerian Air Force following the attack, a senior commander told the US-based Human Rights Watch (HRW) in June that it was part of an "intelligence-driven" operation against "suspected terrorists". HRW established that the aerial operation was done on herders not terrorists as claimed by the senior official.
Efforts made by HumAngle to hear from the spokesperson of the NAF, Air Commodore Edwad Gabkwet were unsuccessful.
Unfulfilled Promises
When the attack happened, Hassan and the families of other victims went to Lafia, the capital of Nasarawa State where they had a meeting with Governor Sule. Hassan said the government had promised to foot the bills of those injured, but to date, they haven't received any form of help.
All efforts to reach Ibrahim Addra, the governor's spokesperson, proved futile at the time this report was filed. He did not respond to phone calls or text messages.
Isuhu identified family members killed during the airstrike as Abdulkarimu, Isuhu, Idrisa, Muhammadu, Salihu, Sule, Yusufa, Jibrin and Ibrahim. Their ages ranged from between 12 to 30. 
"The thing [explosive] hit them at once. Many died instantly while others died on their way to the hospital and two are still recovering," Isuhu said.
His brother, Hassan, added that at first they took the wounded to Dalhatu Araf Specialist Hospital in Lafia, about 80 km from their village. But they noticed that the staff didn't give them much attention. "We took them there on Friday. They said their big doctors will not come on Saturday and Sunday until Monday. The victims were in pain. One of them even died there. His death terrified us and forced us to leave the government-owned hospital," he said. They left with the consent of their leader (Ardo) in Lafia.
The leader directed them to collect receipts for any service they paid for at any hospital they moved to, telling them the government may refund all they had spent.
After they were discharged, the families of the victims said they went to their leader in Lafia to make sure the receipts got to the governor but it was futile. "We followed up until we were tired of following up," Hassan said, adding that the private clinic they took the injured did their best to save them.
So, Hassan left everything and went to nurse his injured son and foot his medical bill. To achieve this, herders sort their relatives and started selling their livestock.
"And it came at a time when the country was struggling with a cash crunch," he pointed out. This made sales difficult.
---
Support Our Journalism
There are millions of ordinary people affected by conflict in Africa whose stories are missing in the mainstream media. HumAngle is determined to tell those challenging and under-reported stories, hoping that the people impacted by these conflicts will find the safety and security they deserve.
To ensure that we continue to provide public service coverage, we have a small favour to ask you. We want you to be part of our journalistic endeavour by contributing a token to us.
Your donation will further promote a robust, free, and independent media.
Donate Here