Analyses
Armed Violence
News
10 Ways Nigeria's Northwestern States Have Tackled Terrorism Without Much Success
Nigeria's Northwest and North-central states, currently plagued by terrorism, have attempted to solve the problem in many ways, but insecurity still appears to have free reign. What other options are there left?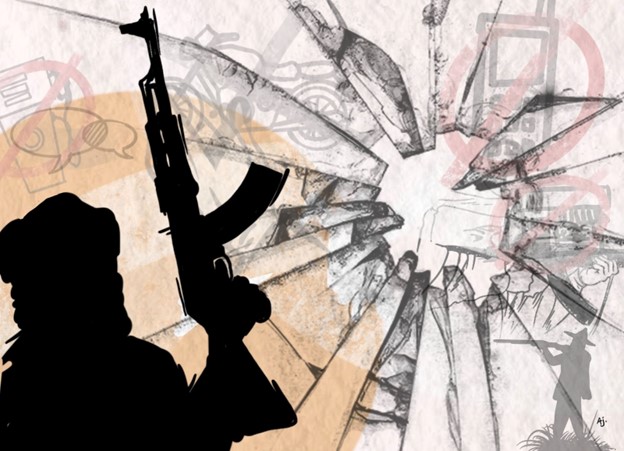 Hardly a day passes without an attack from the terrorists. They kidnapped Alhaji Danladi Barata and his son four weeks ago – they are still nowhere to be found. We are totally unsecured. We used to have an overnight stay. But in this period when the attacks are intensifying every day, we hardly stay up to 9 p.m. outdoors," Abubakar Sabi'u said as he narrated what happened in Sabuwa, Katsina, in May 2020.
Over two years later, the security situation in Katsina and other states in northwestern and north-central Nigeria has remained grim despite several attempts by the authorities to restore order.
Here we take a closer look at 10 of the approaches the government(s) and other stakeholders had adopted as well as the varying levels of success.
Dialoguing with terrorists
In the months preceding May 2020, terrorists operated openly between Katsina and Zamfara communities in Northwest Nigeria. Desperate and spurred into action, Governor Bello Mohammed Matawalle of Zamfara did what some may describe as "the unthinkable" – his government negotiated with terrorists hiding deep in the forest.
To sweep aside the backlash that came with his decision, Matawalle, in a statement signed by his media aide, Zailani Bappa, said he had no regrets for his actions. The government saw a "near-total drop in attacks which allowed our roads, markets, schools and farms to be re-opened," he said, adding that nearly 1,000 persons were released and the terrorists willingly surrendered thousands of weapons, among other gains.
Then he boasted that what the 'peace accord' achieved in his first three months as governor was more than what its absence had achieved in eight years.
Matawalle was not the only one who thought that striking a deal with terrorists might be a matter of the end justifying the means. His counterpart, Bello Masari of Katsina State, followed the same route.
However, the approach did not last long. On Sept. 10, 2021, after a Jum'at session in Gusau, Matawalle publicly declared war on terrorists. There was a good reason for this.
In Feb. 2021, terrorists attacked Government Girls' Secondary School in Jangabe, Zamfara, and abducted 317 schoolgirls. This was after several months of onslaught by the gangs operating in the region despite the so-called peace deal. Masari too backtracked on his earlier decision, pointing out that the terrorists "betrayed us".
There have also been moves by communities to negotiate with terrorists. Yet, they still suffer wanton attacks.
The Sheikh Gumi approach
Sheikh Mahmud Gumi, a Kaduna-based Islamic cleric, has remained a strong advocate of negotiating with terrorists. Apart from venturing into the forests himself to broker peace, he has encouraged both state and federal governments to leave the negotiating door open. He has also insisted that terrorists should not be labelled so and advised that they be granted 'blanket' amnesty in the region.
In early 2021, Gumi was instrumental in releasing the students of Government Science College, Kagara in Niger State, North-central Nigeria. By April of the same year, when terrorists continued to wreak havoc, he came out to say that those he had negotiated with had stopped kidnapping and the "the ones doing it now are rogue ones who we did not sit down with".
By Nov. 2021, Gumi said he would no longer volunteer to negotiate with the armed groups since the federal government had officially outlawed them as terrorists. However, this year, since the kidnap of over 60 persons after the March 28 attack on the Abuja-Kaduna bound train, his media consultant, Tukur Mamu, became a mediator at some point between the terror group and the Nigerian government. So far, 11 abductees have been released since his involvement.
Motorcycle ban
The ban on motorcycles in different parts of the country to lower crime rates is not new. It has been enforced in the Federal Capital Territory (FCT), Abuja. It has also been enforced in Lagos, among other cities. However, when in 2019 the Nigerian army banned the use of motorcycles in parts of the North such as Kano, Katsina, Zamfara, Sokoto, Kaduna, Kebbi, and Niger states, it was not to push back on the usual crimes, but to curb terrorism. The same ban was reinforced in 2021 in some of the states and remains so till date.
Motorcyclists on a street in Kaduna. Photo: Nathaniel Bivan/HumAngle
Today, motorcycles still roam some parts of these seven northern cities, despite the ban, while state authorities fight to stop their movements. In the same vein, terrorists continue to wreak havoc as they ride in twos.
One of the most recent examples is the June 30 attack in Bukuyum Local Government Area (LGA) of Zamfara, Northwest Nigeria, where about 300 terrorists rode into Gadar-Zaima on about 150 motorcycles. Two persons were killed and 12 others were kidnapped.
Months before that, the soldiers under 'Operation Hadarin Daji' killed an unknown number of terrorists and dislodged camps in Gando-Kairu forests in the same Local Government Area. Over 100 motorcycles were said to have been recovered. This is not all.
In Maigu, a settlement in Shiroro LGA of Niger State, North-central Nigeria, terrorists used the area as a route for launching attacks on other communities. There, they rest, intimidate and rape the women. "When they intend to attack a place, they keep their motorcycles and trek," Dogo, a resident who fled the area, told HumAngle. This particular gang was responsible for setting off bombs in parts of the state. Dogo's story, pointing to early 2022, tallies with reports of bomb blasts around Shiroro LGA in
February of the same year.
Telecoms shutdown
The biggest and most controversial decision state governments made is the blocking of phone and internet access in the northwestern states of Zamfara, Katsina, Sokoto, Kebbi and Kaduna. Despite claims of success in the fight against terror during the blackout, terrorists devised effective ways of unleashing terror on citizens across these states.
In some states like Kaduna and Katsina, for instance, they let some of their captives go in order to deliver letters, or make verbal threats and demands for ransom. In Sokoto, terrorists became deadlier despite the stringent measures as reported by HumAngle.
Shutting markets
The logic behind the closure of mostly remote markets in northwestern states was to frustrate trade by terrorists. In Jan. 2022, Alhaji Umar Gara, the Chairman of Dange LGA, appealed to Governor Tambuwal to direct the closure of weekly night markets in order to checkmate terror attacks at the grassroots. He also pointed out that fleeing terrorists were making bulk purchases of essential commodities and other business transactions.
HumAngle reported how, in Aug. 2021, locals saw their rustled cows in Zamfara markets and yet were unable to reclaim them. The rustling of cattle has, however, continued and one of the most recent incidents in Zamfara was when 13 persons, including two security personnel, were killed by terrorists in Nasarawa-Burkulu and Kairu villages of Maru and
Bukuyum LGA of Zamfara. Cattle were also rustled. A similar incident happened in
Shiroro LGA of Niger in 2021 where 35 people were abducted and cattle rustled.
Ben Okezie, a security analyst, pointed out that "there's nowhere in the world where markets, the economy of a state are closed, or schools" to fight insecurity. "Those aren't the major issues or areas that any serious government focuses on to curb terrorism."
Closing down petrol stations
In Zamfara, a filling station in Tsafe and a bakery in Gusau LGAs were shut down in Nov. 2021 for alleged complicity in terrorism. The state's security task force ordered immediate closure after arresting three people suspected of supplying fuel and bread to terrorists in the bush.
Currently, across several northwestern states, motorcycles cannot purchase petrol from filling stations and continue to buy by patronising black marketers by the roadside.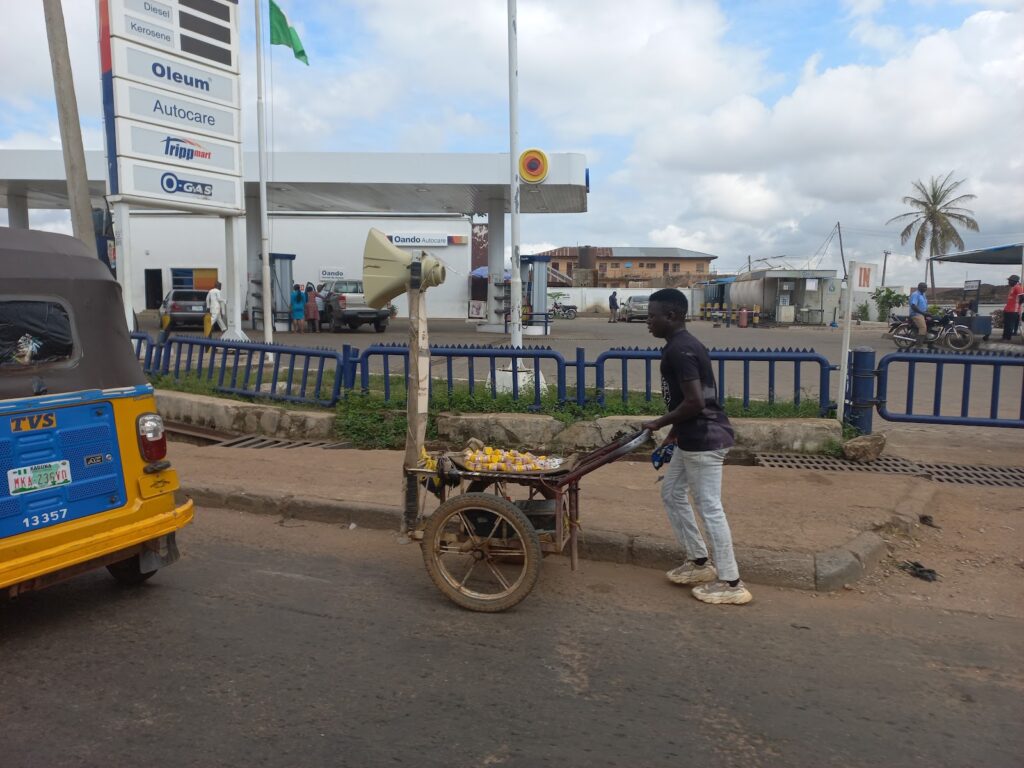 Bombing terrorists
Aerial assault by the Nigerian Air Force in Nov. 2021 (during telecoms shutdown) led to the elimination of an unspecified number of terrorists around Chikun LGA of Kaduna State, according to a statement by Samuel Aruwan, Commissioner of Internal Security and Home Affairs. These were in the Kauwuri general area where terrorists were observed fleeing. "A helicopter gunship then followed for a close mop-up with rockets and cannons." Ground forces also trailed and engaged the terrorists. In another instance, they reportedly forced terrorists to move their kidnap victims multiple times in Chikun.
There are also similar examples of such bombardments in Zamfara, sometimes with civilian casualties.
In April 2020, after Governor Nasir El-Rufai demanded that forests should be bombarded in order to wipe out terrorists, the federal government pointed out that it was careful about doing that due to the presence of innocent people living around the terrorist camps.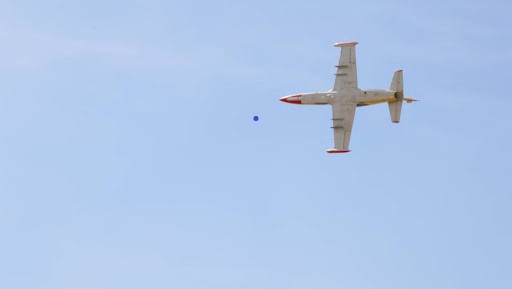 Using hunters, vigilantes
In 2021, hunters in Niger State made headlines when they killed at least 47 terrorists wreaking havoc in communities between Shiroro and Rafi LGAs. Few among the gang were said to have escaped with gunshot wounds.
Troops of Operation Safe Haven, in collaboration with hunters, recently killed terrorists and kidnappers in Kaduna and Plateau states. They also recovered guns, ammunition, and other combat equipment.
But the battle is not one-sided as terrorists also target and kill hunters and vigilantes in the regions. However, the use of vigilantes against terror has also become controversial in some states, particularly due to the activities of those referred to as Yan Sakai, who have been reported to kill Fulanis they conclude are working with terrorists.
Mob killings, arrest of informants
In April 2019, troops of the Nigerian Army arrested the traditional heads of Doka and Mutu villages in Gusau LGA of Zamfara State, allegedly for serving as informants to terrorists.
As terror ate deep into northwestern states, frustrated citizens in Kaduna took laws into their hands. In Oct. 2021, security agencies reported the killing of a man alongside his wife and son by a mob in Zangon Aya community of Igabi LGA.
Earlier in January of the same year, troops of Operation Sahel Sanity killed 10 terrorists and arrested collaborators and informants in Katsina. Before then, two men suspected to be informants for a group terrorising communities in Dandume LGA of Katsina were arrested. The list goes on.
Mass prayers
After violent attacks in his state, Governor Masari in June 2020 apologised to the people of Katsina affected by violent attacks and called on citizens to pray for leaders.
"There's nothing I can tell you other than to apologise. You cry with tears but we cry with blood because God must question us," he said.
In the same year, the Nigeria Labour Congress (NLC) and the Trade Union Congress
(TUC) directed members to seek divine intervention in the area of insecurity and the welfare of civil servants. Both Muslims and Christians, as directed in a circular signed by their leaders, were to pray at different locations.
Also, during a special prayer organised by Ulamau Consultative Forum (UCC), Governor Matawalle of Zamfara urged Nigerians to intensify prayers for God's intervention on the issue of insecurity.
"With corrupt leaders, the country may be said to be giving security agencies, especially the military, an impossible job. Nigeria is a deeply religious country but it does not conform with Biblical or Quran principles," said Saheed Adio, an Islamic cleric.
Understanding terrorists
Okezie pointed out that, when terrorism starts, the first thing any serious government does is to understand the motives of those they are dealing with, particularly their ideology.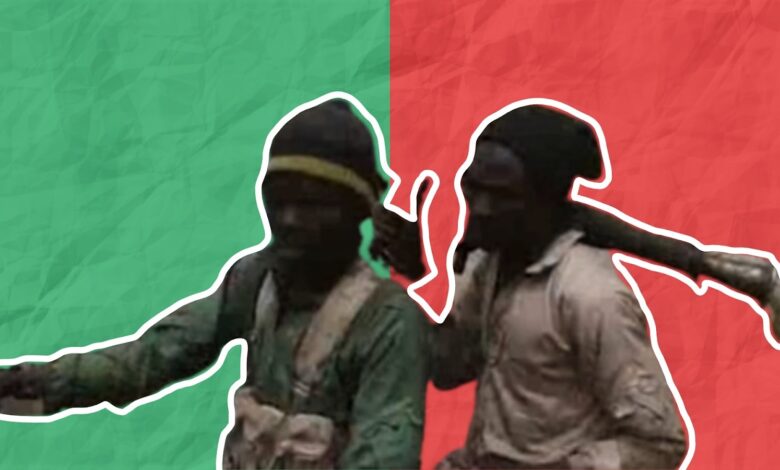 "In Afghanistan, they wanted to take over the country, to Islamise it. In Iraq, they also wanted to take over the country. Islamic terrorists aim to take over the religious system of that country, then they go to education to change the curriculum. Then they now target the government. Once they do that they take over the country's security. After that, they take over the economy. Those are the five areas they target," he said.
So, when a government knows all these, these are the areas a serious government focuses on, by ensuring its security personnel are well equipped and indoctrinated against the ideology the terrorists are propelling.
"If you don't, a soldier who is a Muslim can fall in love with them and become a spy, " he added. "Buratai [Nigeria's former Chief of Army Staff] changed the pattern and brought in Lucky Irabor to head Operation Lafiya Dole, and they were able to recover 17 Local Government Areas."
Okezie said when the military is well-equipped and succeeds in recapturing lost territories, the police should take over those areas after being re-orientated for the purpose.
After that, traditional rulers and Muslim clerics should be involved and advised against preaching inciting sermons. "This has never been done," he emphasised. "They will be
the ones to start inculcating the new ideology in the youths."
The self-defence question
In an earlier report, HumAngle had questioned whether Nigerians should be allowed to bear arms and Okezie had strongly discouraged it. He, however, advocated for state policing where various governments will be given autonomy for running their state security apparatus.
Yusuf Anka, a Zamfara-based security analyst, added that "what is lacking [in the fight
against insecurity] is the political will at the local and presidential level."
Recently, in a move that proved controversial, the Zamfara State government said it intends to support 500 people in each of its 19 Emirates to obtain firearms for self and community defence.
The Katsina State government had since 2021 also expressed its decision to help its citizens acquire arms for self-defence. However, it is still unclear whether the latter's decision has succeeded, thereby encouraging its neighbour, Zamfara, to follow suit.
---
Support Our Journalism
There are millions of ordinary people affected by conflict in Africa whose stories are missing in the mainstream media. HumAngle is determined to tell those challenging and under-reported stories, hoping that the people impacted by these conflicts will find the safety and security they deserve.
To ensure that we continue to provide public service coverage, we have a small favour to ask you. We want you to be part of our journalistic endeavour by contributing a token to us.
Your donation will further promote a robust, free, and independent media.
Donate Here